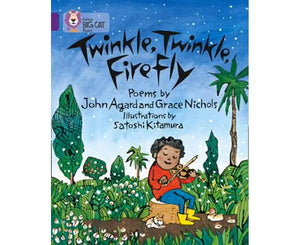 A wonderful anthology of poetry by award winning poets John Agard and Grace Nichols, brought to life with beautiful illustrations by Satoshi Kitamura.
* Purple/Band 8 books offer developing readers literary language, with some challenging vocabulary.
* Text type: A poetry book.
* An illustration on pages 22 and 23 encourages children to recap the poems they have read in the anthology.
* Curriculum links: Art and Design: Portraying relationships; Music: Play it again - exploring rhythmic patterns; Citizenship: Living in a diverse world
Product Details:
Format : Children
Format: Paperback
Language: English
No.of Pages :24 Pages
Publisher : HarperCollins UK