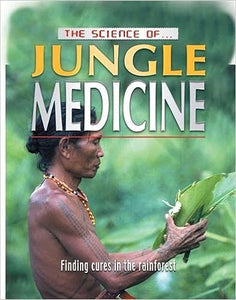 Science at school conjures up images of bleary boffins slumped over bunsen burners. In fact it has many exciting uses in the real world. This accessible, curriculum-linked reference book introduces the reader to the fascinating world of medicine.

Discover how science is used to look for potential cures in the rainforests, and how scientists turn plants into medicine. Difficult concepts are clearly explained in easy-to-understand language, with eye-catching photographs and clear illustrations.

If you thought science was boring, think again. The Science of...series take science Into the field and examining how it is used in a variety of exciting professions. Along the way the reader will recognise familiar scientific ideas and experiments, but will begin to see them in an entirely new light!
Product Details:
Audience: Children
Format: Paperback
Language: English
Number Of Pages: 32
Publisher : Ticktock Books Ltd
Dimensions (cm): 25.000 x 19.000 x 0.3
Weight (kg): 0.16