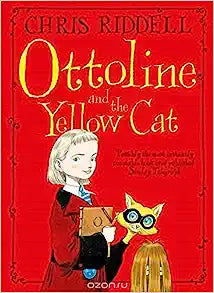 No puzzle is ever too tricky for the two of them to solve . . .

Ottoline lives in a stylish apartment in Big City with a small hairy creature called Mr Munroe. Together they look after the Brown family's eclectic collections - and dabble in a spot of detective work. So they are the first to the scene of the crime when a string of high-society dog-nappings and jewel thefts hits Big City.

Ottoline (who luckily has a diploma from the Who-R-U Academy of Disguise) and Mr Munroe go undercover – and expose an ingenious scam masterminded by furry feline crook, the Yellow Cat . . .
Product Details:

Format : Paperback
Language : English
Pages : 176 pages
Age Group : 5-9 years
Dimension : 196 x 131mm
Publisher : MacMillan