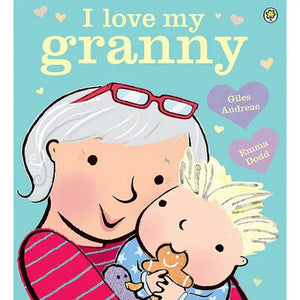 A celebration of Grandparents and the special role they play in family life.

This delightful picture book captures the joy of spending a fun-filled day with Granny. 

With a gentle, rhyming story and lovely illustrations, this is the perfect present for every family. Whether for new Grandparents, on Mother's Day or at any time of the year.
Product Details:
Audience: Children
Format: Paperback
Language: English
Number Of Pages: 32
Publisher : Orchard Books
Dimensions (cm): 27.5 x 24.7 x 0.3