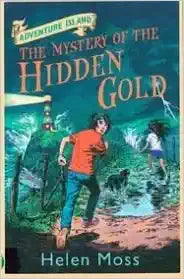 A game of hide and seek in the Lighthouse, during a dramatic thunderstorm, leads to an amazing discovery - a tattered old treasure map! Scott, Jack and Emily can't wait to search for the hidden gold, but first they must solve the clues to uncover its secret hiding place. 
Meanwhile, a secret rival is after the treasure - someone who doesn't plan to let the friends get in the way...
Join Scott, Jack, Emily & Drift as they race to decipher the clues, outwit their enemy and be first to find the gold!
Product Details:

Format : Paperback
Language : English
Age Group : 9-12 years
No. of Pages : 176 pages
Dimension : 9.8 x 12.9 x 0.9cm
Publisher : Orion Publishing