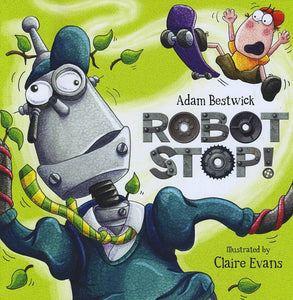 "My Dad is an inventor, And he's building a machine, It's a kind of housework robot, To keep my bedroom clean."

When a new mechanical friend joins the family to help around the house, Robbie is impressed just how useful he is. But instead of housework, Robbie has his own plans for the robot which could get him into a whole lot of trouble! Can anyone make the robot stop?!

A tale of nuts, bolts and mechanical mayhem!
Product Details:
Audience: Children
Format: Paperback
Language: English
Number Of Pages: 40
Publisher : Fourth Wall Publishing
Dimensions (cm): 26.5 x 26.0 x 0.4
Weight (kg): 0.3